August 28, 2019 0 Comments Activities, Africa, C. America, Caribbean, Oceania
Top 5 Dive Spots Around The World
If you love diving then we have some of the most incredible places around the world where you need to travel to in order to get your kicks. Life under the waves is something which we have still only discovered a small portion of, and each year divers are discovering new and exciting locations where travelers can explore and head below the surface to witness spectacular coral, fascinating sea life and even the odd shipwreck. To help you decide which destination to go to, here are our top 5 dive spots around the world.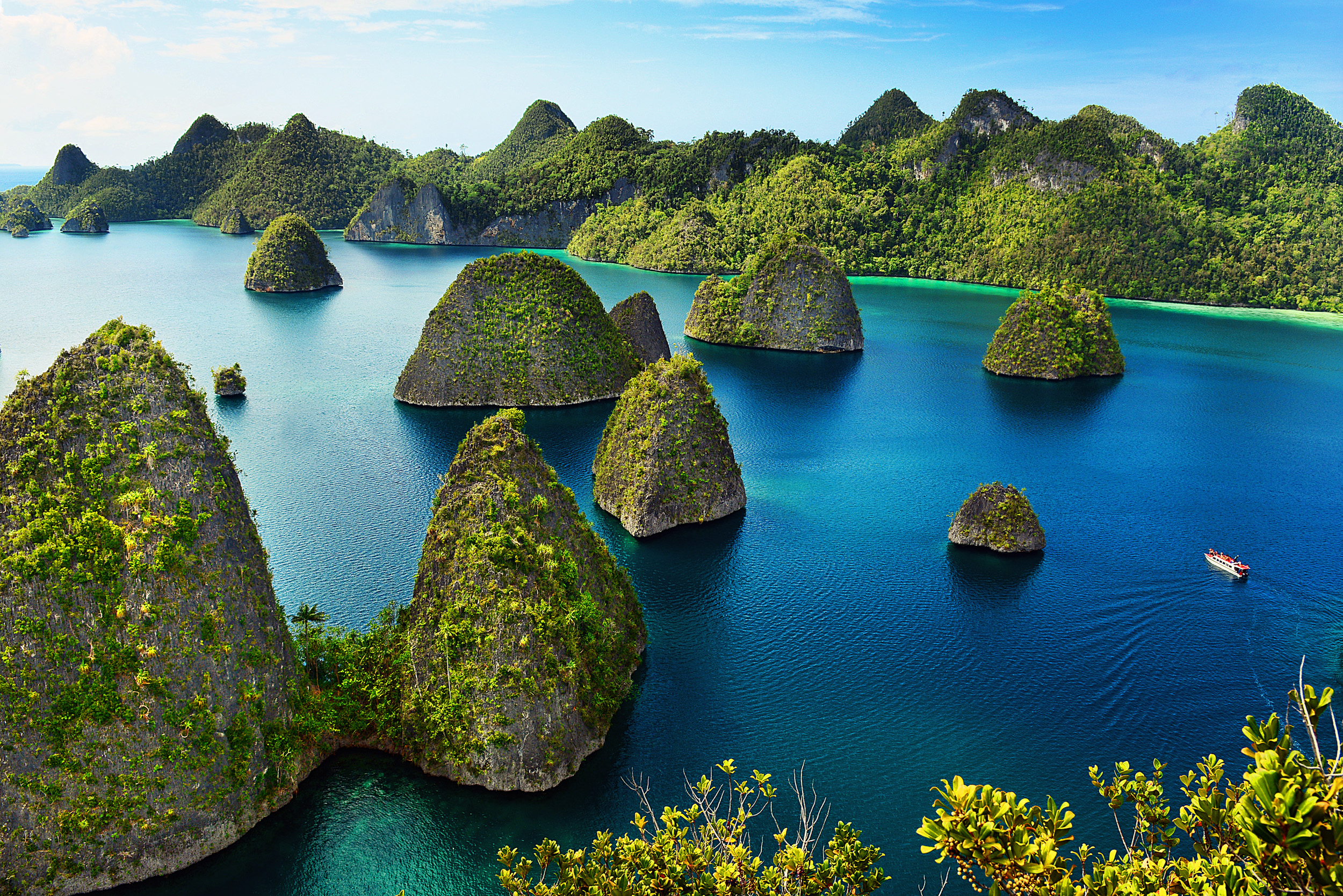 Cape Kri, Raja Ampat, Indonesia
Raja Ampat is an archipelago in-between Indonesia and Papua New Guinea and it is widely considered to be one of the best places in the world to go diving. The coral garden which you'll find here is nothing short of breathtaking with rich colors and vast ecosystems. This region has a record number of fish which can be found here with around 374 species having been sighted here. For beautiful corals and to spot Manta Rays, Barracudas and Sharks, this is the place to go. 
Thistlegorm – Egyptian Red Sea
After being attacked by German bombers in the second World War, the cargo ship Thistlegorm went down in the Egyptian red sea, the sea over took the ship and 70 years later you can head down and discover what is left of this shipwreck. This is a really surreal dive as the ship was carrying train carriages, motorbikes and trucks, which are still in place today. This makes for a great spot for a night dive and if you're lucky you may get to see the rarely spotted moray eel. If you're planning to visit Egypt, you can look for information online that offers Egypt international travel information to apply for an online Egypt visa application.
The Yongala – Queensland, Australia
Another shipwreck which is worth visiting is the Yongala just off the coast of Queensland. Unfortunately the ship is protected by the Historic Shipwrecks Act and so you cannot enter, but you  can witness the incredible coral and marine life which now call this ship their home. There is a rich variety of species down here from Tiger Sharks, Bull Sharks, Manta Rays and turtles, making this a perfect spot for experienced divers. 
Kailua Kona – Hawaii 
There are some spots which are just screaming out for a night dive and this location in Kailua Kona in Hawaii is exactly that. There have been lights placed in the ocean bed here which attract plankton, which in turn brings the Manta Rays from all over to gorge on the plankton. Whilst the current under the surface here can be erratic, you will get to see these Manta Rays up close and personal, an awesome experience. 
The Great Blue Hole – Belize
If the name isn't enough to bring you to Belize then the experience most certainly will be. The visibility here is some of the best in the world and as you head down into this 140 meter hole you will witness an enormous array of marine life including sharks and mako, as well as the intricate coral reefs which protrude from the edges of the hole. Belize has some great spots for diving and this is amongst the very best. 
Which one will you dive first?
---